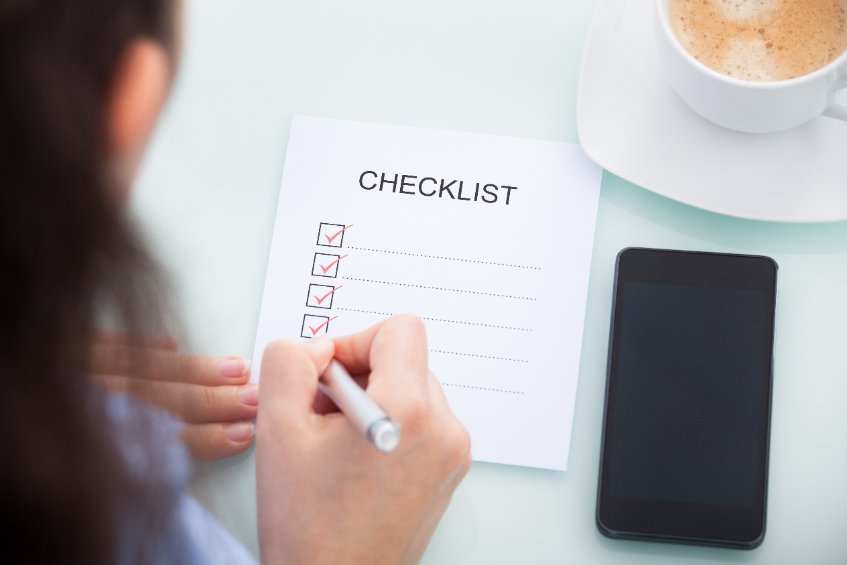 Recruiting is all about preparation and timing, so we created this checklist for physician recruiters to follow for the remainder of 2022 and into 2023. We recommend creating your own custom recruitment checklist, but here are some ideas to help you get started.
August
Review your responses from physicians, and identify opportunities to refine your messaging. For example, which subject lines were most effective? If you're looking for inspiration, check out our

past webinar

on some of the best subject lines to use this year.
Boost your organization's brand! A

strong employer brand can differentiate you from your competition and reduce the cost per hire by as much as 50% (per

Glassdoor

).

We recommend thinking

about concrete examples or stories you can tell candidates to demonstrate your brand identity.

For tips on boosting your brand, take a look at our recommendations

here

.
September & October
Examine last year's budget and costs to establish a benchmark for the upcoming year.

Evaluate your sourcing and marketing resources. Finding the right candidates is an art, requiring tools that allow for targeted candidate searches and more.

Reevaluate incentives and packages for your opportunities. Start with a position that was more challenging to fill and ask yourself, "what would the ideal physician candidate for this position look like?" Use those characteristics to better refine your search and then reassess the incentive package accordingly.
If you're using Doximity Talent Finder to source candidates, you're using the most powerful search engine in healthcare. Review our

webinar

on how to search your way to hires.
Do you understand how your recruitment investments translate to results? Try downloading our

ROI calculator

to determine your return on investment. Knowing these

terms

can also help with calculating your ROI.
November & December
The holidays are an ideal time to recruit, so make the most of the season! Our Client Success Team has some fantastic

tips

for recruiting during this time of year. We're also hosting a

November webinar

highlighting how to be efficient when recruiting during the holidays.
Start prepping for spring! From March into May, newly minted doctors start thinking about where they're going to work. These graduating residents are in HIGH demand, so we suggest having a conversation with your marketing team early regarding the channels used to attract final-year medical students and residents, so you can

recruit high-quality physicians

fresh from training.
Even if a candidate is still in training,

writing a letter of intent

or "offer letter" is appropriate. It's simply a written gesture and agreement based on both parties' mutual interest and good faith. It's not legally binding, but it helps candidates take an all-important "mental" step towards formalizing an employment contract.
January & February
Identify top hiring needs for the year ahead and determine which recruitment tools you'll use.
Create a well-defined onboarding process or update the one you're already using. This can help set the tone for a physician's experience [at your organization] and provide a strong foundation for long-term engagement and retention. Here are some

helpful tips

for onboarding programs.
Evaluate your candidate pipeline and reach out to any candidates you're not continually engaging with – they may be ready for an opportunity now. Even if the candidate isn't looking, connecting with the right physician at the wrong time is NOT a lost opportunity.
Set up meetings with your technology and vendor reps (at Doximity, this would be your Client Success Manager) to establish a quarterly plan for your top search priorities.
March & April
Residency Match Day is March 15, 2023! What relevant content can your organization deliver to these future physicians?
Learn how residency program students will be trained for various medical positions.

Offering help

during such an important part of a physician's journey can help build relationships early on before they become candidates for your job opportunities.
Prep for conference season by developing a conference engagement plan and researching candidates who may also be attending the events.
May, June & July
Start targeting physicians who are now two to five years out of training.

Industry experts estimate that about half of new physicians will leave their first job within

one to three years

.

Initial contracts may also be ending.
Evaluate your progress to the goals set in January and adjust your priorities and strategy as needed.
Decide how you'll measure the effectiveness of the conferences you attend and how that information will influence conference decisions in the future.
Create a conference survival guide and prepare to use Doximity Talent Finder to research candidates you meet in person.
Use DocMails to send an invitation for an upcoming conference and include the booth number, contact info, and a link to where they can register in the message template. Here are a few other strategies for

DocMail outreach

.
Is there anything on this Recruitment Checklist you can already mark as done? Having a set of to-do's in place keeps your process moving and can help you recruit faster and more efficiently.
At the end of the day, you want to make more quality placements, which often comes down to how well you source candidates. Do you know that more than 2 million U.S. medical professionals are now members of Doximity, including more than 80% of U.S. physicians? Doximity Talent Finder is the most powerful search engine in health care that allows you to identify and connect with the best physician candidates, share Job Posts delivered to targeted candidates, and gives you the ability to share messages via DocMail to any physician candidate on the network. If you're not using Talent Finder, schedule a demo today.