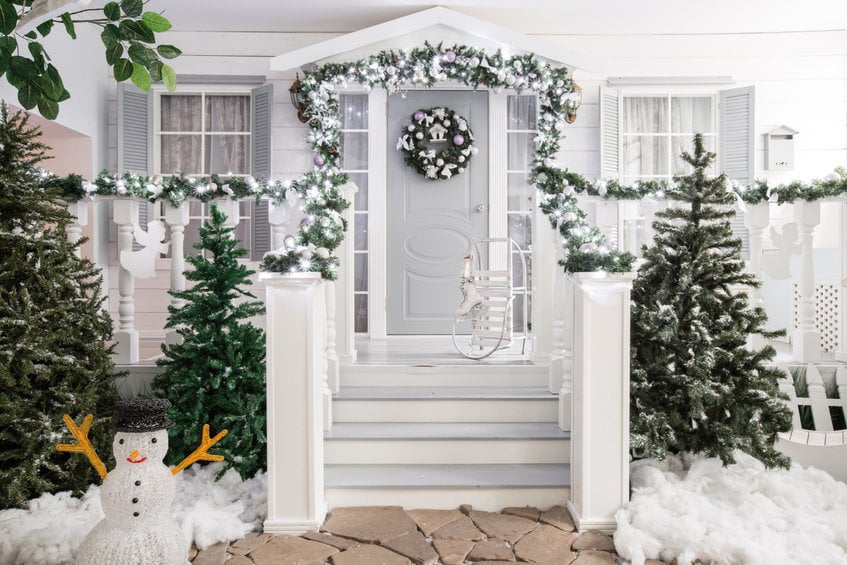 'Tis the season to be merry and (believe it or not) to recruit physicians! Most of us slow down a little over the holidays, including doctors, which makes it a great time of year to reach out since they have more time on their hands to consider new opportunities.
We recently caught up with Laurel Wright, a Client Success Manager on the Doximity Talent Finder team, for a holiday recruiting webinar where she offered some fantastic tips on making the most out of your recruiting efforts during the holiday season.
Take advantage of the season to stay in touch. Doctors typically have some downtime during the holiday season to spend time with family and friends, too, so they may be easier to reach.
Personalize your communications even more than usual. At the end of the year, people are particularly fond of personal interactions, so take this as an opportunity to build rapport and create relevant messages.
Optimize your messages for mobile. Clinicians view the majority of their direct messages on a mobile device, especially during the holidays, so it's important to make sure your messages are easy to access and conveniently formatted to be viewed on a physician's phone.
Send a thoughtful note or holiday greeting instead of a job opportunity. If you've tried reaching out to a candidate but haven't heard back, use the holiday season as an opportunity to spread cheer and send a note that expresses your gratitude for the work that they do. This thoughtful and more personable touch will increase your likelihood of engagement.
Keep recruiting top of mind at holiday events and parties. You never know who you'll meet at a social event. Someone who is the perfect fit for your job opportunity may be introduced, or if the person you're talking to has a candidate in mind that they could refer you to. It's a great way to network!
Review your employer/recruiting brand. While you're basking in the quieter time this season, you may want to think about what you can do to update or improve your recruiting brand. Culture is a significant factor in the consideration process when choosing a new organization to join, and an engaging employer brand can attract great talent even if there's not a specific role open at that time. Here are a few other branding tips:

Why Your Employer Brand Matters More Than Ever.

Change up your subject lines. You can use holiday- or seasonal-themed subject lines to spice things up. Here are a few ideas to get your creative juices flowing:


Interested in a new opportunity for 2022?
It's almost the New Year. Do you have time to discuss your future?
Take the next step in your career in 2022!
Happy Holidays from (your organization)
Are you cold?
Can we connect for a few minutes?
There are also a few things you should avoid when recruiting during the holidays:
Don't send a message on the day of a holiday
If you don't know how your recipient celebrates the holiday, don't use a specific message, e.g., Happy Hanukkah or Merry Christmas. Just wish them a Happy Holidays or Season's Greetings.
Don't oversell opportunities. It'll come back to bite you.
Don't forget to add a call to action to your message! If you don't ask them to do something, they won't do it.
The holidays are also the most wonderful time for professional development. If you'd like to become a more robust social recruiter, we invite you to check out our Doximity's Social Recruitment Certification course. It's a thorough 3-hour course focused on sourcing and recruiting candidates using social media. It's also a great way to start managing your goals for 2022. You can sign up right here.
Warm wishes for a happy holiday season from all of us at Doximity Talent Finder!