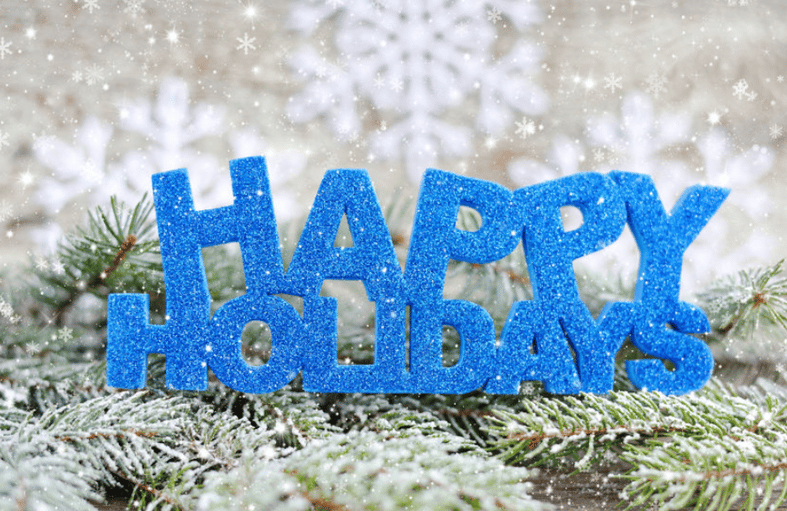 The holiday season is officially among us, and with that, comes holiday vacations. But just because your candidates might not be in the office doesn't mean you should halt your recruiting efforts until the new year. Here are a few tips from Doximity Talent Finder's Client Success Team on how to turn the holiday weeks into some of your most productive of the year.
1. Continue to message candidates - Physicians tend to have a little more downtime during the holiday season, spending time with friends and family - which can make them a bit easier to reach! This makes it a great time to reconnect with an old candidate who dropped off, or start a new conversation.
2. Send a thoughtful note - Have you already tried sending a candidate job messages and no response? Take advantage of the holiday season by trying a different type of outreach: a thoughtful note or holiday greeting. Rather than sending the same old job opportunity message, focus on a note that expresses your gratitude and holiday wishes. Engaging clients or candidates in a meaningful way will help you stay top of mind and and increase the likelihood of responses.
3. Update your job posts - Physicians often use their extra vacation days / sick days as the year ends, even if they are just staying at home. Therefore, they may spend some of that time looking at new opportunities. Fewer jobs are posted during this downtime, so any jobs you post will be more visible.
4. Always keep recruiting in mind - Even when you're at a holiday party or laying on the beach in Maui, you never know you who might meet and it could be a candidate, or someone who knows a candidate. So, while you should enjoy your time off, keep this in the back of your mind so you don't miss a recruitment opportunity!
5. Work on your professional development - Take advantage of the holiday downtime and put some thought into building your recruiter brand. A great employer brand will attract great physicians even if there isn't a specific role open for them right now. Here are some ideas for how you can build your employer brand.
It's also a great time of year to reflect on your achievements, and think about what you want to accomplish in 2023. Try this: Block out one hour of your day, take yourself to a coffee shop, order your favorite holiday coffee drink, and write down a few of your professional goals for the coming year. It's easy to put this off during a usual week as more urgent priorities often creep ahead of this on the to-do list, but we guarantee it will set you ahead.
Bonus: Are you going to be out of town for the holidays? We have tips for that, too!
1. Set expectations - If you are traveling yourself during the holiday season, make sure you take that time for yourself! Sharing your PTO schedule, availability for conversations/interviews, and expected timelines for decisions/next steps will ensure you can keep the conversation going while enjoying your holidays as well. A great tool for this is having an integrated calendar where you can clearly set time open for conversations (like Calendly) and save that valuable free time for yourself!
2. Add an out-of-office auto-reply email. This is a must, but don't forget to change your voicemail message. If any candidates reach out to you, you want them to know they aren't being ignored.
3. Edit your email/DocMail sign-offs. If you're planning to be out of the office, edit your signature to include a heads up to physicians with the dates you will be out of the office, and feel free to provide some additional contact information in your sign-off.
4. Use your time off as an excuse to follow up again. Try sending a message to a candidate like: "Hey Dr. Pete, just wanted to reach back out to let you know I'll be away for the holidays. Are you still interesting in scheduling a few minutes to chat about the hospitalist job in Philadelphia? I'll be back next Monday, and would love to get something set up before I go!"

If you do find yourself with some free time this holiday season, be sure to check out Doximity's Social Recruitment Certification. It's the perfect way to tackle tip #5, Professional Development, and gain a deeper understanding of how to source and recruit candidates using social media. Learn more and sign up for the Social Recruitment Certification here.
Happy Holidays!