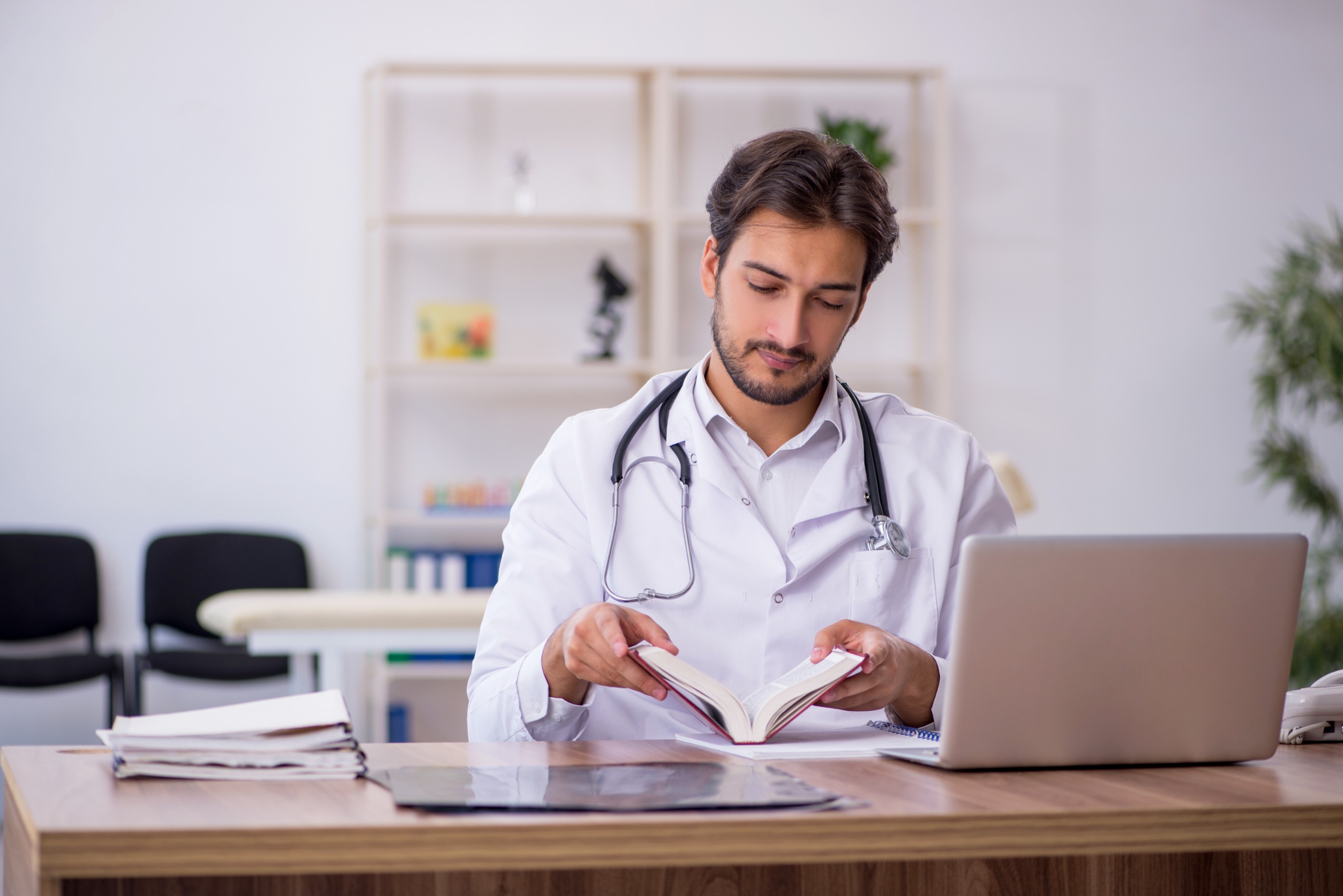 There are many career paths a physician can pursue in medicine, with clinical practice, research, and academia among the most common. While both clinical and academic medicine involves directly caring for patients, academic medicine offers physicians the added opportunity to conduct research and/or educate and train the next generation of doctors.

Academic medicine plays a crucial role in U.S. health care, ensuring the future of patient care. According to the Association of American Medical Colleges (AAMC), academic medicine's over 150 medical schools and nearly 400 teaching hospitals and health systems are preparing the next generation of physicians to meet the future by adapting curriculum to address big health challenges and learning new modes of care – like incorporating specific training to advance telemedicine and addressing health equity.


Despite its significance, recruiting for academic medicine positions can be a challenging task. The following information can serve as a guide to help you shape your strategies as you recruit for the future.


#1 - Academic medicine offers an opportunity to train the next generation of physicians. According to the

American Medical Association (AMA)

, "working in an academic setting can give physicians a hands-on patient care experience while giving them the opportunity to train the next generation of physicians. It also offers physicians a chance to pursue scholarly pursuits through research."

Physicians in academic medicine typically earn less, but most doctors do it because they're bringing up the next generation of doctors. "There's a level of pride I see in physicians looking for academic positions," says Kurt Scott, Founder and CEO of

KWScott Recruitment Consulting

and a decades-long veteran of physician recruitment. "They understand it's more about teaching and giving back," Scott told us in an interview.

Anesthesiologist James Turner, MD

, says there

are

components of the academic versus private practice discussion that are infinitely more important than money. "

One of the really nice things about academics is that you have the ability to buy back your time in different ways," says Turner. "Instead of seeing patients four and a half days a week, you could see patients for two and a half days, then have the potential to spend the other two days teaching students or residents, precepting, working on research, or even traveling to conferences.

"

#2 - Academic medicine helps shape medicine. According to the

AAMC

, each year, a diverse class of more than 20,000 students begins their careers at one of the nation's 193 medical schools

.

AAMC

claims academic medicine is where expert patient care and innovation come together to save lives. Physicians in academia often have overlapping goals of helping students become doctors while treating patients – and supporting innovations in the medical field through research study. Also, as reported by

AAMC

, a recent study published in

JAMA

found that patients treated at a major teaching hospital have up to 20% higher odds of survival, compared to those treated at nonteaching hospitals.

#3 - Academic Medicine caters to the diverse professional interests of doctors.

There are a variety of roles available in academic medicine. For instance, not all physicians want to do research. In an

OpMed article

, Olga Muldoon, MD, writes, "

The bare-bones approach to choosing between academic medicine and private practice] poses the question, 'Do you want to teach and do research?' But here's the kicker: there are plenty of academic jobs that allow you to prioritize one or the other or neither."



Because academic medicine involves training other physicians, patient care

is also about teamwork.

A team may include the supervising physician and a mix of the following: medical school students studying to become physicians, residents undergoing training after completing medical school, and fellows getting more focused training following residency.

#4 - Physicians in academic medicine experience lower burnout rates and higher career satisfaction rates. A BMC Medical Education study examined the relationship between academic affiliation and physicians' burnout and satisfaction and found that physicians with academic affiliations reported less burnout and higher satisfaction than those without academic affiliations. Physicians who ranked as full professors in tenured positions reported less burnout and higher career-related satisfaction than those ranked at the lower levels of assistant or associate professors.

For physicians overall, Doximity recently reported that in a survey of 2,000 U.S. physicians, over 86% reported being overworked, with more than one-third considering early retirement. Overall, two-thirds (66.7%) of physician respondents reported they are considering an employment change, citing the physician shortage and an aging population that are adding to the severity of the situation – making it imperative to prioritize the well-being of physicians.

#5 - Academic medicine requires unique experiences and backgrounds. Academia focuses on teaching experience, research, educational endeavors, publications, and presentations. CVs should also be very current. "Recruiting for academic positions can be challenging because there is a small pool of physicians who qualify within academic medicine," Kurt Scott told us in an interview. The key to recruiting these candidates is targeted sourcing. Recruiters using Doximity Talent Finder love the advanced search tools it provides. Christen Kolloff, Senior Director of Recruiting at Jackson Physician Search, says it's her favorite physician sourcing tool.

The gender pay gap among physicians continues to be significant across specialties.

According to Doximity's 2023 Physician Compensation Report, men doctors earned nearly $110,000 more than their women counterparts in 2022. This represents a 26% gender pay gap, compared to 28% in 2021. While there appears to be slight movement in the right direction, physician pay parity remains a critical area in need of improvement. This pay gap may be contributing to an even higher burnout rate among women physicians, with nearly 92% of women physicians surveyed reporting overwork, compared to 83% of men.

Women also remain underrepresented in academic leadership positions.

According to a study published in the New England Journal of Medicine (NEJM), women physicians in academic medical centers were less likely than men to be promoted to the rank of associate or full professor or to be appointed to the department chair, and there was no apparent narrowing in the gap over time. Differences in promotion persisted across every academic department.

Academic medicine also needs more women in mentorship roles.

According to an NIH Study, mentors in academic medicine not only provide guidance, but their presence also affects promotion rates for other women. The existence of women in visible positions is "like a magnet" – attracting women of similar caliber and paving the way for young women studying medicine.

Some good news: With women entering medical school in record numbers, academic medicine is well positioned to lead the way in promoting salary equity (per the Association of American Medical Colleges (AAMC). What's more, a growing number of leaders in academic medicine are committed to closing the salary gap, with some schools forming comprehensive review boards to explain compensation differences and others paying outside firms to conduct in-depth research studies. Still, we have a long way to go.

Academic recruitment keeps residency programs and our health care system going. Yes, it can be challenging, but it's also very rewarding. If you're interested in learning more about Academic Recruiting, resources and tools are available through Academic In-House Recruiters (AIR), a shared interest group from the Association for Advancing Physician and Provider Recruitment (AAPPR). If you're not using Doximity Talent Finder to source and recruit great physicians, we invite you to schedule a demo now.