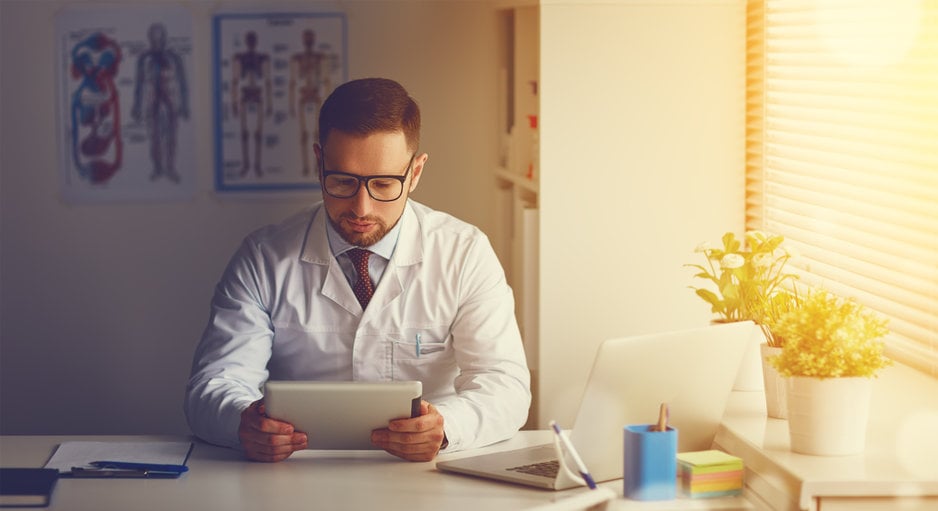 This article was originally published on Doximity Hospital Solutions
While COVID cases are down in all 50 states, the most recent surge triggered an influx of activity at healthcare facilities across the country. Physicians are scrambling for up-to-date information to keep their patients healthy and that's led to a dramatic uptick in COVID-related articles read on Doximity. Understanding what's of interest to physicians can help you be a more effective partner to candidates. Here are the top four trends we're seeing.
Guidelines
"Unprecedented" has been the buzzword for the last two years. But what does that mean for healthcare? Everything is constantly changing, and guidelines are no different. With every advancement in treatment, new variant, and discovery comes new guidelines. Frankly, the back and forth is giving everyone whiplash. Physicians are looking into all of the latest versions and offering their interpretation, whether in a comment or Op-Med article.
Testing
There's an extensive conversation happening between physicians around COVID testing. What does it mean? Who should be tested? In a recent "what your patients are reading" digest from Doximity, an article from The Atlantic called ​​Stop Wasting COVID Tests, People focused on how tests should be reserved for those who need them most with the surge in cases. Not only are physicians keyed into the discussion, but patients are too. Organizations must align with their staff so that curious patients receive a consistent message across the board.
Vaccines
Vaccines have been at the forefront of conversation since the beginning and now is no different. The topic veered away from "when will the world get one?" and now focuses on efficacy, boosters, and when, why, and how people should get them. With each region of the country at a different level of vaccination status, physicians are taking the time to learn more and provide insight to others on the topic.
Omicron
No conversation about COVID can escape the topic of new variants. With Omicron at the forefront, many physicians take to Doximity to learn more about it. Last week, the top-read article focused on Mayo Clinic's predictions on Omicron surges. Across the board, physicians comment on their variant experiences and whether Omicron might usher in the end of the pandemic.
Ever wondered what doctors do on Doximity outside of reading? Recruiters ask that question a lot, which is why we invite you to read this article: What Doctors Do on Doximity (& Why They Love It).