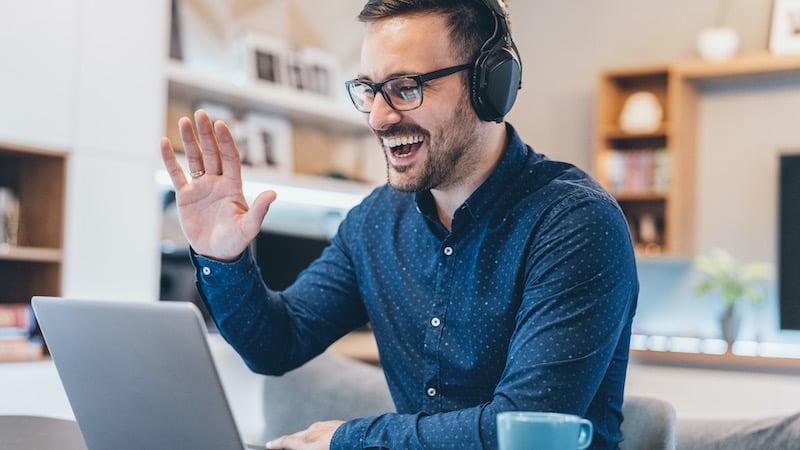 It's no secret that being a physician recruiter is a difficult job - it requires entrepreneurial spirit to be successful in recruiting and retaining great medical talent. Yet, most recruiters say they love what they do and the professional freedom that comes along with it. We talk to recruiters every day and have collected the top ten things they say they enjoy the most about their job:
The industry is booming. In 2018, for the first time in history, healthcare became the largest source of jobs in the U.S. – surpassing manufacturing and retail, the most significant job engines of the 20th century (per The Atlantic). The job market for physicians is booming, and that means physician recruiters are a significant part of the healthcare economy. The U.S. temporary healthcare staffing market (locum tenens) is also projected to grow upwards of 4% to a record $17.4 billion (per Staffing Industry Analysts).
Building meaningful relationships.

A good recruiter knows how to cultivate relationships; it's the foundation of recruiting. When you foster strong bonds, it allows you time to study and evaluate candidates, and a good relationship means candidates are more open to sharing information with you.

You can earn a competitive salary.

Most staffing firms pay recruiters a base salary plus commissions. What's more, previous experience as a recruiter isn't always required – and you're paid to train. Once you've built a solid pipeline of candidates, you can have a very comfortable living. Salary ranges can vary widely depending on important factors including education, certifications, and the number of years you have spent in your profession, but the Association for Advancing Physician and Provider Recruitment (AAPPR)

reports

that the average Physician Recruiter salary in the U.S. is $83,448, and the median recruiter salary has jumped 16% in the last 5 years.

You help physicians find more career satisfaction.

Top-level candidates aren't just looking for a job; they want a fulfilling career that aligns with their professional and personal goals. A good relationship enables you to help them in setting goals, take stock of their current position and skills they want to nurture; help them stay current; and applaud their success along the way. You'll find more detail and ideas in a recent article:

6 Things Recruiters Can Do To Help Physicians Find More Career Satisfaction.
You get to work as a team.

Recruiting a doctor to join an organization is rarely a one-person job. It can be much more efficient (not to mention more fun) when you rely on others within your organization. The candidate you're working with and other physicians you've worked with in the past also help make a successful hire. Working together can mean you fill your job, the candidate gets a great job, and you both make a community better by providing patient care where it's needed.

You help improve communities.

Physician recruiters help bring much-needed care to communities in need across the country. Countless places simply don't have enough physicians to fulfill their patient care needs, patients have to travel for hours just to see a doctor in some communities. When you help bring a physician into a community you provide needed care to the people who really need it, and that helps improve the quality of life for everyone.

You get to enjoy the thrill of the hunt.

Searching and finding the right candidate for a position can be the highlight of your job. It's exciting, and challenging. It's also rewarding once you find the right candidate for the job.

It is a creative outlet.

Sourcing great candidates, engaging with them, and making a match between a great healthcare facility and the right candidate is challenging, so it means you have to get creative. It could be trying a new social media platform, coming up with a video that highlights the cultural side of your organization, or thinking of new incentives that will attract physicians to an opportunity.

You're constantly improving your own skills and knowledge.

Even seasoned physician recruiters never tire of finding new ways to improve their skills or to learn more about the industry.

You get to help people.

Naturally, recruiters help physicians find their dream jobs, but healthcare facilities or clients also benefit from your expertise and diligence in finding the right candidate(s). One thing we hear most often from recruiters, though, is how great it is to know they're helping people/patients who are in need of care. It's a fulfilling part of physician recruiting and a highlight for most.
As every physician recruiter knows, finding candidates who have the skills you're looking for isn't always enough to get a successful placement. Along the way, there's a tremendous amount of satisfaction from asking the right questions and continuing to learn and innovate. As soccer superstar, Pele, points out: "Success is no accident. It is hard work, perseverance, learning, studying, sacrifice and most of all, love of what you do or are learning to do." Do you love being a physician recruiter? We'd love to hear what you think the perks of your job are. Send us an email: talentfinder@doximity.com.
Curious to learn more on the best messaging to use for your recruitment outreach? Watch our webinar recording on outreach messaging tips!