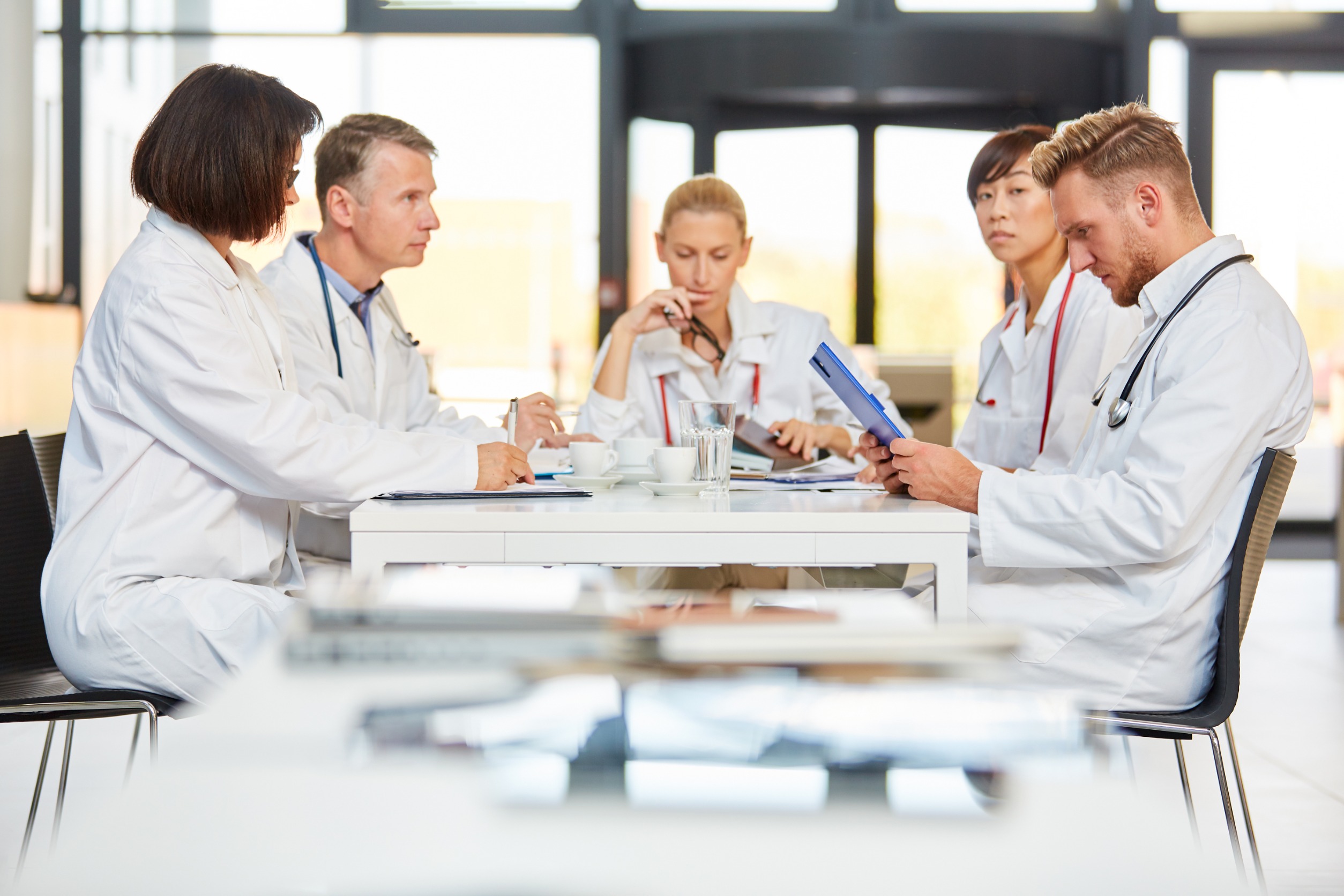 We just released our 2023 Physician Compensation Report, which revealed a slight decline of 2.4% in average pay for doctors in 2022. The decrease comes at a time when U.S. health care workers are facing significant challenges, including a growing physician shortage issue and high rates of work-related burnout.

This year, the Compensation Report includes data on the impact of overwork and economic pressures on physician career plans. It was also enriched with physician staffing trends, including an analysis of tens of thousands of job opportunities across the Doximity network.

Here are key takeaways for recruiters.
Compensation by Specialty
In 2021, there was an increase in compensation across all specialties. However, in 2022, compensation was stagnant or down across many specialties, contributing to the overall decline across the industry. Emergency medicine physicians reported the highest increase in compensation in 2022, a likely result of the continued demand for emergency health care services. Here are the top ten specialties with the highest average annual compensation:
Neurosurgery - $788,313

Thoracic Surgery - $706,775

Orthopaedic Surgery - $624,043

Plastic Surgery - $571,373

Vascular Surgery - $557,632

Oral & Maxillofacial Surgery - $556,642

Radiation Oncology - $547,026

Cardiology - $544,201

Urology - $505,745

Radiology - $503,564




Compensation Growth by Metro Area
The top 10 metropolitan areas with the highest increases in physician compensation in 2022 are different from those identified in 2021, with the exception of Sacramento. Physicians in Oklahoma City experienced the most significant increase in compensation, with an annual growth rate of 6.3%. Here are the ten metro areas with the highest compensation (adjusted for cost of living):
Oklahoma City, OK - 6.3%

Baltimore, MD - 4.6%

Salt Lake City, UT - 2.9%

Indianapolis, IN - 2.5%

San Jose, CA - 2.4%

Providence, RI - 2.4%

Louisville, KY - 2.2%

Riverside, CA - 1.8%

San Diego, CA - 1.5%

Sacramento, CA - 1.1%
The Physician Gender Pay Gap
The report highlights the substantial gender pay gap among physicians, with men earning nearly $110,000 more than their women counterparts in 2022. The figure represents a 26% gender pay gap. This pay gap may be contributing to higher burnout rates among women physicians, with nearly 92% of women physicians reporting overwork, compared to 83% of men.
Men physicians also report higher compensation than women in all specialties. In 2022, there were no medical specialties in which women physicians earned the same or more than men. All specialties had gender pay gaps of over 10%, with the exceptions of Pediatric Cardiology, which had a pay gap of 9.2%, and Nuclear Medicine, which had a gap of 3%.
Physician Demand by Metro Area
Tallahassee, Florida, and Springfield, Illinois, topped the list for the highest number of physician job postings overall and the highest number for Locum Tenens physicians across the Doximity network. Notably, seven out of the top 10 metro areas with the highest number of physician job postings also appeared on the top ten list for Locum Tenens physicians, suggesting a considerable need for physicians in these areas. Here are the top ten metros with the highest demand for physicians:

Tallahassee, FL

Springfield. IL

Olympia, WA

Montgomery, AL

Salem, OR

Fort Wayne, IN

Albany, NY

Trenton, NJ

Lansing, MI

Raleigh, NC
Physician Demand by Specialty
Frontline physicians continue to be in high demand. In 2022, primary care specialties were among the most highly recruited on Doximity – indicating some of the highest demand nationwide. The ten most recruited specialties on Doximity include:
Family Medicine

Psychiatry

Internal Medicine

Emergency Medicine

Child and Adolescent Psychiatry

Obstetrics and Gynecology

Anesthesiology

Urgent Care

Geriatric Medicine

Hematology/Oncology
Overwork and the Impact on Physician Career Plans
The growing physician shortage and the aging U.S. population are adding to the severity of overwork, so it's imperative to prioritize the well-being of our physicians and health care workers. In a recent Doximity survey of over 2,000 U.S. physicians, over 86% reported being overworked, with over one-third considering early retirement. Overall, two-thirds (66.7%) of physicians surveyed are considering an employment change.
Physician Preferences for Autonomy and Work-Life Balance
Many physicians report they are considering lower compensation to achieve more autonomy or work-life balance. In a recent Doximity poll of over 3,000 U.S. physicians, the majority (71%) reported they would be willing to accept, or have already accepted, lower compensation for more autonomy or work-life balance. Mounting pressures on physicians are driving many to reassess their careers, explore opportunities for greater autonomy and work-life balance, and in certain cases, even consider new career pursuits outside of medicine altogether. Notably, a greater proportion of women than men reported they have already accepted lower pay to achieve more autonomy or work-life balance (46% of women respondents, compared with 33% of men).
Doximity's Physician Compensation Report provides doctors with the information they need to make important career decisions and also provides recruiters with the knowledge they need to support and guide physician candidates.
For a deep dive into the complete compensation report, we invite you to join us on April 18, 2023, for a webinar. Save your seat now.