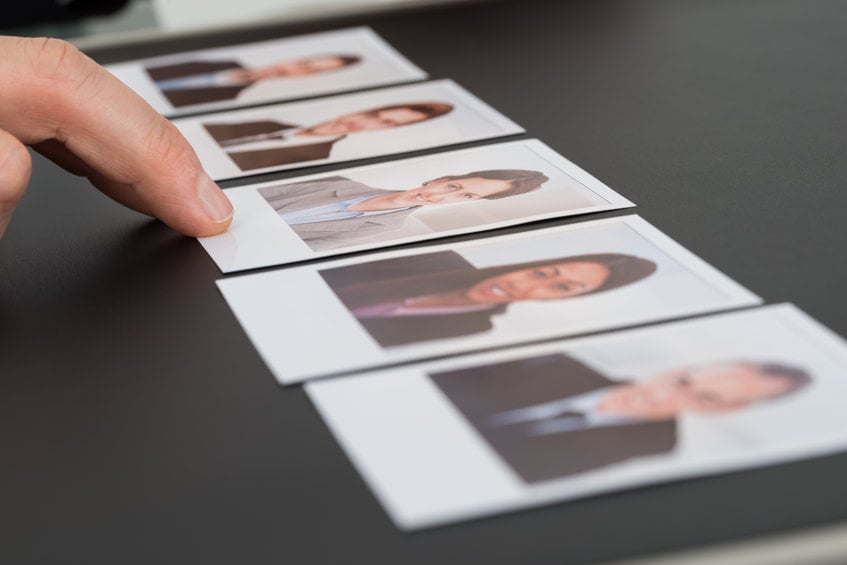 Part 5 of our Physician Recruitment ROI Series. Just arriving? Start here!
If Return on Investment is the tip of the iceberg, what's beneath the surface of the water? We've written a lot about measuring the Return on Investment (ROI) of your recruiting tools, but there's a new concept in marketing and now recruiting that just as important: Return on Impression.
Today's high-tech landscape complete with automation means you can drive a lot of active candidates to apply for your positions – making it easy to create a shortlist of candidates for your funnel. But if you're only tracking the monetary ROI you just might miss out on the big picture.
Return on impression, or what Doximity Talent Finder calls Summary Views, is a soft metric, but it's another powerful way to measure your recruiting performance because it encompasses engagement and opportunity. Quite simply, Return on Impression is the perception people have of your company. Just as marketing customers build feelings and emotional connections to brands, recruiting builds a connection with candidates. Are the candidates you're working with saying good things? Ask for feedback, watch social media recruitment channels, and make sure you're offering a great candidate experience.
You could think about Return on Impression this way: recruiting and hiring is a stressful prospect for both sides. You're investing in resources to find the best physician candidates, and physicians are putting themselves out there to find the best jobs.
Sanja Licina, Ph.D. and Senior Director of Talent Intelligence at CareerBuilder says, "From the second job seekers are viewing your job ad and applying to your company, they are forming an opinion of who you are as an employer and as a business. One bad applicant experience can have a ripple effect with candidates not only vocalizing their dissatisfaction with how they were treated, but encouraging others not to apply or even buy products from that company. It's so critical that your employment brand effectively carries through at every touch point with candidates."
Sometimes gauging candidate perception is easy. You might get a comment or complaint via email, or a comment on your organization's website. In other words, don't just track what candidates are clicking, find out what they're saying. If you have more responses than usual to a job post, you know there was a positive perception, and from a brand-building and impression perception, that's good.
This brings us to another important soft metric that's vital to your ROI (both Return on Investment and Return on Impression): candidate experience. The experience you create throughout the sourcing and recruiting process is a reflection on your organization. Candidates assume their experience reflects the culture, professionalism, and quality of your organization. What's more, when you create a positive experience, candidates are likely to tell their colleagues and friends about it.
How do you create a great candidate experience (and a high Return on Impression)?
Use a clean user interface on your website and extend that experience seamlessly to mobile (physician candidates are using phones and tablets for job searches) and make the process for applying and uploading CVs as simple as possible. Go through the process yourself as if you were a candidate. Is it seamless and user friendly? Believe it or not, 95% of recruiters say the candidate experience impact their employer brand. And as we've pointed out throughout this series of articles, your employer brand is important for your recruiting ROI.
The most important thing to remember about a candidate experience is this: a good one may not change every recruiting outcome, but a bad one might very well be a pox on your employer brand for a long while. A good experience can net you more referrals, and it's a fact that referral hiring nets better physician candidates who are more likely to stay.
We hope this article has helped you understand the value of your recruiting efforts – and costs. Remember, calculating the ROI of your recruiting tools is simply a method for understanding how the money you spend translates to measurable recruiting results. If you know what you're spending and what you're getting for your money, you can improve your recruiting efficiency. A truly successful physician recruitment strategy ultimately depends on the quality of people you hire, but that all begins with measurable data. Successful recruiters learn the best sources for great candidates, and they become more effective at finding the most qualified candidates in the shortest amount of time.
We created a easy to use calculator to help you calculate the ROI of your recruiting tools. Simply click on the green button to get it now.