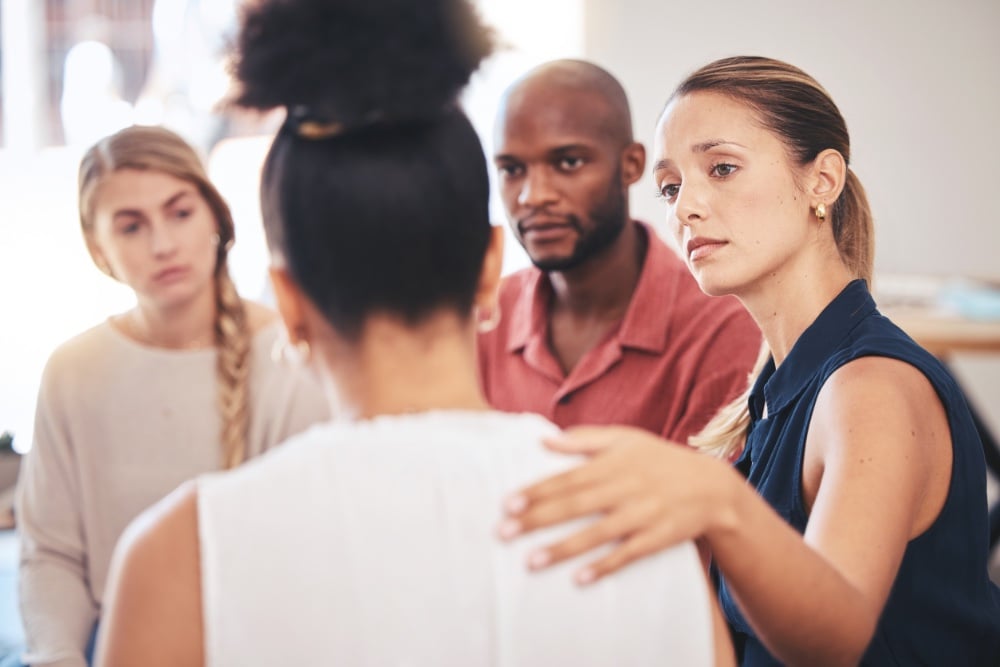 Even before COVID-19 increased rates of anxiety and depression, the U.S. had too few psychiatrists. In part one of this series, we highlighted the factors influencing the psychiatry shortage and how it's affecting certain U.S. geographic areas and patient populations, including children and teens.
According to a report from the National Council for Mental Wellbeing, the solutions will depend on a combination of interrelations requiring support from various stakeholders. Healthcare leaders are stepping up with a range of solutions, including the following:
#1 - Create space for more psychiatry training
Although training more residents in psychiatry alone won't address rising mental health needs, addressing the significant psychiatrist shortage remains essential. Art Walaszek, MD, a psychiatrist at the University of Wisconsin School of Medicine and Public Health in Madison and co-author of a 2021 study on the growing mental health issues, says, "creating new residency slots is critical. After all, it's the only way to produce more psychiatrists."
The number of psychiatry resident slots has actually grown yearly since 2008. The 2022 Main Residency Match included an all-time high of 39,205 positions across all specialties. Psychiatry had a total of 2,560 applications and 2,047 psychiatry resident spots – the highest on record. The 99.2 percent fill rate for psych residency slots is also among the highest on record — but it's still insufficient. Psychiatrists and med students are being asked to step up. Anna Ratzliff, MD, PhD, associate professor of psychiatry at the University of Washington (UW) School of Medicine, says, "we're telling trainees that their role as a psychiatrist is no longer just to care for individual patients. A significant part of your role is to teach and be a resource for colleagues."
Doximity's Residency Navigator, the most comprehensive residency program directory available, was built to empower medical students to make informed decisions about residency programs in their preferred specialty. You can view details from the psychiatry residency programs here.
#2 - Collaborate with primary care physicians
PCPs are responsible for treating almost 60% of patients seeking treatment for mental health issues. As frontline physicians, they are crucial in providing care to these patients. However, a collaborative effort is needed between PCPs and psychiatrists due to the psychiatry gap.
An interprofessional approach is crucial to bridge this gap. Medical educators increasingly emphasize the importance of training future psychiatrists to collaborate with their PCP colleagues. More than half of psychiatry programs now include teaching trainees how to work with clinicians from other disciplines. This approach recognizes the importance of a collaborative team effort in providing comprehensive mental health care.

Rachel Weir, MD, chief of mental health integration at University of Utah Health in Salt Lake City, says collaborative care is crucial. "I can see one patient in an hour, but using collaborative care, I can assist with the treatment of 10 to 12 patients at the same time. That's a very dramatic expansion."

Pediatrician Hilary M. Bowers, MD, says her organization provides added mental health care where they're treating primary care patients. "As a pediatrician, you don't have to provide all the care your patients and families need, " says Bowers. "You do need to know where to send them for further help. Just as we don't take our patients to the operating room when they have a broken leg that requires pinning, we will not provide the evidence-based therapy they require. We are the quarterback to help coordinate the care."

#3 - Reassess compensation and evaluate psychiatrist residency programs
Research shows that the compensation for psychiatrists is a significant factor, particularly for young doctors. High-interest student loans and psychiatry's relatively lower physician compensation have likely caused some young doctors to gravitate towards higher-paying specialties.

In a commentary published in Psychiatric Times, Robin M. Johnson, MD, suggests decreasing the psychiatry residency by one year. "The internal medicine residency is three years, and the family medicine residency is three years—in contrast, the psychiatry residency is four years," says Dr. Johnson. "With a lot of effort, pain, and imagination, the psychiatry residency could be shortened to three years." He also suggests mandating fourth-year rotations in rural and small towns with a shortage. "Building smaller medical schools in rural communities where the need is greater might also be an effective solution," says Dr. Johnson.
#4 - Put federal funds to use for mental and behavioral healthcare issues
On March 11, 2021, President Joe Biden signed the American Rescue Plan (ARP) into law, setting $4 billion aside for a broad slate of mental health services for adults and children, including proper crisis response teams and school-based services. States have been developing and implementing new and improved mental health initiatives on their own – and now many have the opportunity for expansion, thanks to new federal funds from the ARP.
At Doximity, we're helping physicians be more productive so they can provide better care for patients, and our Residency Navigator is a big part of our commitment. To learn more about how academic medicine is training the next generation of psychiatrists, we invite you to read our article on recruiting for the future.


Many health care professionals report they are taking steps to help themselves, but if you're suffering from burnout, visit the National Alliance on Mental Illness (NAMI) for more resources and support. Or contact the NAMI HelpLine Monday through Friday, 10 a.m.–10 p.m. ET, at 1-800-950-NAMI (6264).