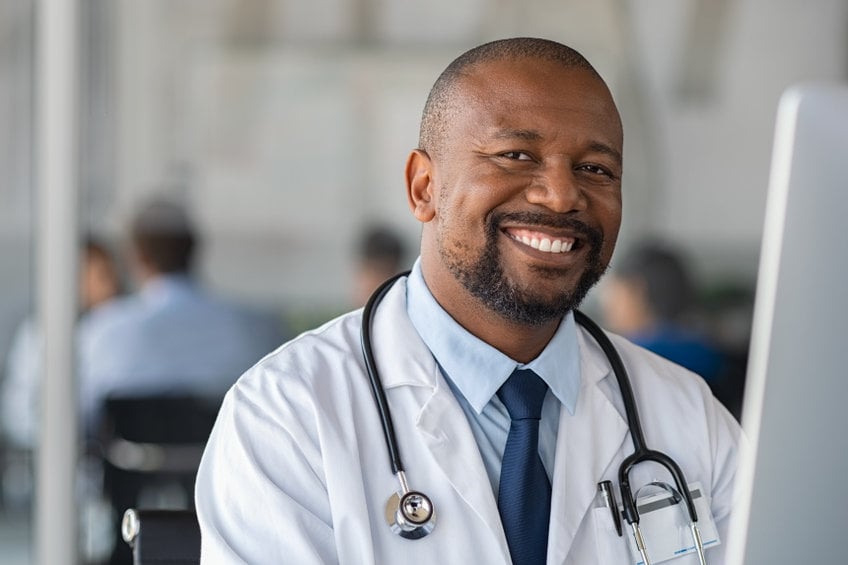 Concerns that the nation faces a looming physician shortage, particularly in primary care specialties, have been a point of discussion for years now. Physician recruiters have been in the trenches with a full understanding of where the workforce is coming up short, but do you have a clear understanding of the issues at hand?
Our aging population will demand more medical care, particularly those aged 65 and older. People in that demographic now account for 34% of the demand for physicians, and by the year 2034, they will account for 42% of the demand, per a report from the Association of American Medical Colleges (AAMC). Combined with a significant portion of the physician workforce who is nearing traditional retirement age – more than two of every five active physicians in the U.S. will be 65 or older within the next decade (per the same AAMC report) – and we could be facing a severe shortage of doctors.
Then there are the vulnerabilities that the healthcare system was subject to because of the pandemic, resulting in many doctors feeling burnout and leaving the profession.
Is there a solution? It's going to take a multi-pronged approach to solve the issue. You've probably heard that graduate medical education (GME) funding is what's needed to address the physician shortage – which is why there's a proposal before congress known as The Resident Physician Shortage Reduction Act that will add 14,000 residency slots. But do you know there's historically been a cap on GME positions? That's part of the issue. Plus, even though applications to medical schools have skyrocketed (18% higher than the last cycle, while applications to American Association of Colleges of Osteopathic Medicine (AACOM) schools are 19% higher than this time last year) some qualified applicants won't even have a seat at medical school this year.
That's why bipartisan congressional leaders took a step to address the physician shortage by adding 1,000 new Medicare-supported graduate medical education (GME) positions (200 per year for five years) targeted at priority communities including rural, urban, and other teaching hospitals nationwide, ending a nearly 25-year freeze on federal support for GME. The AAMC also supports non-GME incentives and programs used to recruit a diverse workforce and encourage physicians to practice in specialties affected by the shortage and underserved communities. Another important note: part of the COVID relief package provided by Congress in 2020 included the addition of 1,000 residency slots.
The physician shortage is likely to play out differently in various regions and markets. As we wrote in an earlier article, What Physician Diversity and the Physician Shortage Mean for Rural Recruitment, people living in the medically underserved communities of rural America will experience a significant shortage. Understanding why shortages are happening and other vital trends can help make you a more informed and a more responsive recruiter when finding and hiring top physician talent. Here are a few steps you can take to find and keep talent now.
Have a written plan. How is your healthcare organization (or the client you're recruiting for) planning to recruit in specialties where there are fewer candidates? One rural Minnesota facility, CCM Health, is struggling with the shortage, so they had to get creative. In addition to offering incentives, they partnered with the University of Minnesota to offer medical students 30-day internships at their facility as well. It's an excellent opportunity for students to experience rural healthcare and generate some early interest.

Build a personal and sustained relationship with candidates at every step along the way. Recruiting is all about building relationships, but it's never been more critical than now. You're the manager of your candidate's medical career, and ongoing commitment to those relations will assure doctors that you're looking out for their best interests, both personal and professional.

Be smart about your resources. Higher demands don't necessarily mean higher budgets, but you can work smarter, not harder, if you have the right tools. If you're using Doximity Talent Finder to source and recruit great candidates, you're on the right track.

Focus heavily on retention. Key perks and benefits don't just attract potential candidates, they boost employee satisfaction and ultimately prevent retention. Are you providing a support system that improves work-life balance for the physicians at your organization? The more you do to be there for them, the less work you'll have to do trying to find a replacement

Recruit more advanced providers. Nurse practitioners and physician assistants can be an important part of the solution. They can fill gaps when you have shortages, particularly in primary care and other areas. Many hospitals and healthcare organizations are recruiting more APs than physicians these days, and it's also great on your bottom line. The data backs it up, too. According to the Medical Group Management Association (MGMA), there's a clear correlation between revenue and the number of APPs you employ. Private practices that employ more APPs see a 28% increase in total revenue. Hospitals and large medical groups do even better, with more than 60% revenue spike when employing more APPs.

Roll out the red carpet for candidates. Making candidates feel welcome and valued is probably your most critical role as a recruiter. Remember you're interviewing them, but they're absolutely interviewing you (and your facility), too. If they're considering another opportunity, you have to stand out. Period.

Consider expanding your telehealth services. The pandemic supercharged the use of telehealth and prevented our maxed-out healthcare workforce from facing even more challenges. What's more, telehealth and telemedicine also created new healthcare recruiting and retention opportunities. Doximity has its own telehealth solution, Doximity Video Dialer, which is a secure and straightforward video calling tool that allows physicians to conduct video calls with their patients straight from the Doximity app. It meets a clear need, and physicians and patients love it.
Recruiting is a tough and very competitive job, and it's tougher when there's a talent shortage. You can't increase the supply of doctors to keep pace, but being smart and strategic can help you succeed.
If you're not using Doximity Talent Finder to discover candidates, post jobs, and more, we'd love to give you access to over 80% of physicians now on Doximity. Grab your demo today!