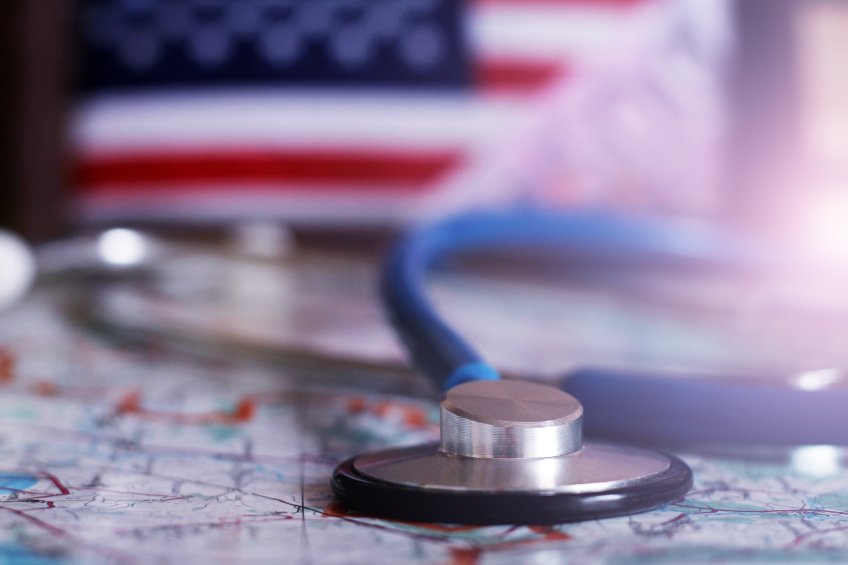 Are you recruiting for an opportunity that is proving challenging to fill? It might be the geography.
For physicians, no two U.S. states are the same. Deciding where to practice for a physician can be a very substantial decision, especially when the doctor's family is involved. That's why Wallethub conducts rankings of the best states for physicians to work in every year, which helps doctors decide where to practice.
You may not have flexibility with the states you're hiring in, but knowing how states rank can help you understand the characteristics of certain locations and how physicians may view opportunities based on that information. The rankings depend on several key metrics, including the average annual wage of physicians, hospitals per capita, the quality of the public health system, and hospitals' safety grades.
You can see the complete list of state rankings here, and we've listed the Best Five below (along with other research and findings). Spoiler alert: the top three states for physicians to practice medicine in 2022 are in the Midwest.
5 Best States to Practice Medicine:

South Dakota: In addition to Mount Rushmore, this state also has the second-highest-paid physicians in the nation. It also ranks high in quality of life and affordability. Plus, it's one of only seven states that doesn't tax earned income.
Minnesota is the Land of 10,000 Lakes (and counting), offers affordable living and happy residents, and is among the top ten states for healthcare quality. The metropolitan city of Minneapolis (one of the two unforgettable Twin Cities) also offers the highest compensation for women physicians–more than $347k (per

Doximity

).
Wisconsin ranks high in physician satisfaction, according to Wallethub. Physicians in this midwestern state enjoy some of the lowest malpractice insurance rates around. Physicians may also be eligible for up to

$50,000 in loan assistance

in Wisconsin.
Montana is proud to be recognized as the 4th best state for doctors. From the gorgeous Rocky Mountains to its expansive Great Plains, the residents of Montana enjoy their way of life. The state doesn't impose a state-wide sales tax, and property taxes in Montana are lower than the national average: Wallethub

ranks Montana 20 out of 50

for property taxes.
Idaho offers physicians an above-average salary and a low physician density (335 per 100,000). Physicians who practice in rural or underserved areas of Idaho may also qualify for

up to $100,000 in loan forgiveness

.
Are you sourcing or recruiting for a Best State? Make sure you point out what makes it a great place. Being a physician still ranks among the best jobs in the U.S., and each physician is looking for something that fits their wants and needs.
You can also check out the Doximity Workplace Navigator to find the best hospital to work for by exploring 12,000+ physician reviews, salary insights by specialty, and location statistics.