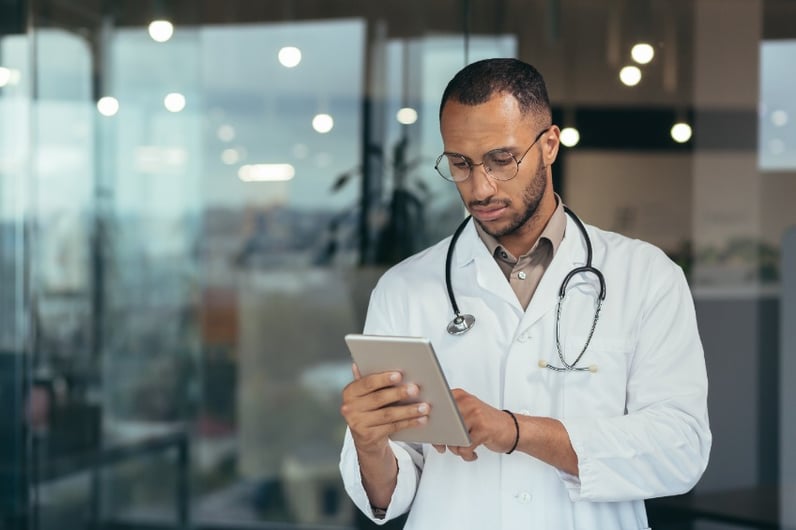 It happens all the time in the physician recruitment game: you reach out to a candidate who simply never responds. You know being unresponsive has nothing to do with a candidate's skill set or suitability for an opportunity, but what about the candidate who's gone through step after step with you, then simply stops calling back? When a candidate goes dark, it adds more stress to your job, but there are a few things you can do to minimize radio silence.
1. Think like a candidate
You undoubtedly have recruiters reach out to you on occasion. What do you like or dislike about their approach? Assume you're the candidate for your opportunity and think like them. If you receive communication about an opportunity, do you want a job that was just copied and pasted, or a personalized job description that fits your training and skills?
2. Make it easy for candidates to tell you if they're interested
Physicians are well-known passive candidates who might not be interested right now but will be open if you give the option to be "on hold" for now. Give your candidates an out, and they'll thank you.
3. Don't ask for too much too soon
You know recruiting is like dating: you don't ask someone to marry you on the first date, and you don't ask doctors to make a giant leap too soon. There's a lot of competition, and candidates may nix any engagement with you (read: stop responding) if you test their patience right out of the gate.
4. Transparency and trust are key
You're a guide for candidates in their search for the next great opportunity, but first you have to gain their trust. Be upfront about important information a candidate needs about the job and tell them exactly how the process will unfold. Set expectations through the process and follow-up frequently. A candidate will keep communicating if their guide isn't letting them down.
5. Don't be the recruiter who goes dark
There's no excuse for not following up with a candidate, but it's one of the top complaints from physicians about recruiters. Even if other people aren't always professional or courteous, it pays off for recruiters time after time.
6. Try "I'm Concerned"
If and when a candidate does go dark, Brendan Browne, LinkedIn's VP of Global Talent Acquisition, strategically uses the phrase, "I'm concerned" to get to the bottom of what's going on. By using "I'm concerned" in candidate outreach, Brendan has been able to weed out people who aren't passionate about the job, bring issues to the forefront, and re-engage candidates. "Usually, you'll get one of two outcomes: the candidate will confirm their interest, or you'll learn helpful new information," says Browne.

7. Use Doximity Talent Finder to connect with and reach out to candidates
Doximity DocMails boast an industry leading engagement rate. Because Doximity is the most popular mobile networking app for doctors, Talent Finder lets you reach over 2 million members on their smartphones and tablets. Sign up for a free trial today!