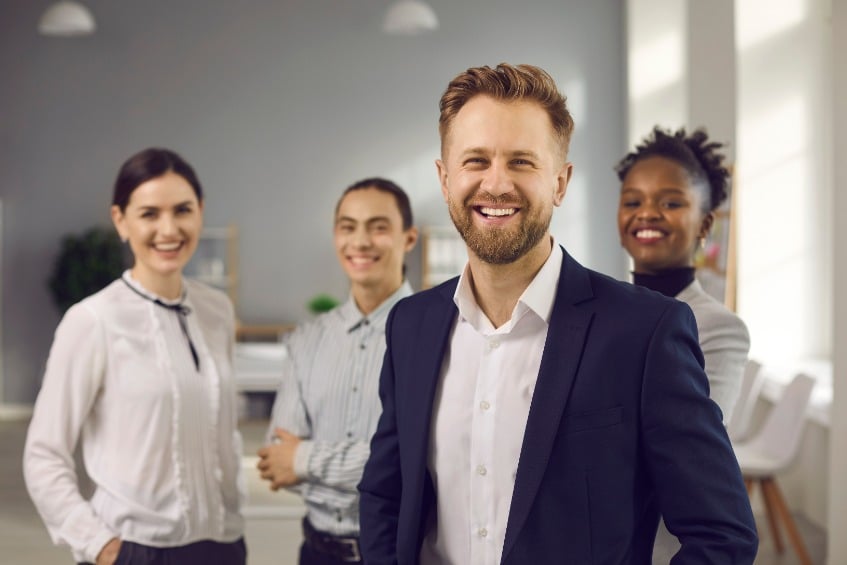 The Doximity Talent Finder Team partners with physician recruiters to help our network members find fulfilling job opportunities. We know that sourcing great candidates, engaging with them, and making successful hires require long hours, hard work, and unique skills. We value everything recruiters do, so we made a list of the top ten reasons we're thankful for physician recruiters.
You are empathetic.

You

know that understanding your candidates' needs is the key to success, and you view your ability to relate to the thoughts, emotions, and experiences of others as a necessity for working in a people-centric industry.

You can find a needle in a haystack. You're a dedicated and strategic thinker when it comes to finding physician candidates with the proper skills, experience, background, and potential.

Tara Oseck, Vice President of Recruiting at Jackson Physician Search

, found herself in uncharted territory when asked to find a very specific candidate for a Milwaukee-based ENT group. Leveraging the power of the Doximity network, Tara made her search parameters as granular as possible and came up with an ideal candidate. The doctor wasn't actively looking for a new position, but the group offered a unique work/life balance and practice model - a great example of Doximity's value in connecting recruiters to "passive" candidates.

You're committed to making every candidate experience great.

You know one bad experience can have a ripple effect on candidates, so you work to ensure every touch point with a candidate creates a positive experience. Focusing on positive interactions allows for better collaboration, and you become a trusted partner.

You value candidates who bring diverse perspectives and innovative ideas. You look for candidates who add value to your hospital or healthcare organization, not those who simply fit the "mold." You ask yourself, "W

hat does this candidate bring that will add to our culture and help our organization move in the right direction?" You look for

"culture add"

candidates because a

diverse workforce can also improve patient outcomes.

You are open-minded and inclusive.

You

take the time to recognize that some of your ideas are based on perception – not facts – and before you relegate a candidate to the "no" or "pass" pile, you question if you're missing out on a great candidate for the wrong reason(s). Without you, the right candidate for a role might be passed over.



You are trustworthy. You know how to ask the right questions and connect with candidates in a meaningful way. You build trust with candidates by communicating clearly and transparently. You offer guidance throughout the application process, proving you're reliable and ensuring candidates can depend on you.
You're more than a recruiter, you're an ally.

Relationship-building is a

bedrock

of your recruitment strategy, and you have a

unique

ability to connect with physicians in a personal way. You know your job is to help physicians (and their families) make vital life decisions. You also continue conversations with physicians who don't fit your current position, knowing that engagement can lead to the right fit down the road.




You make people feel heard.

You build trust with candidates by actively listening to what candidates have to say and asking the right question. Understanding your candidates is also a considerable advantage for matching them with the right position.

You provide the guidance physicians want and the direction they need.

Not all physicians seeking to change jobs have a plan, so you

g

et to the heart of the matter by learning what spurs a candidate's motivation, what problems they're up against, and what they want in the future. You also dig into market demographics, local cost of living, and cultural and social opportunities in the communities physician candidates are considering. This is key to having answers to their questions and better guiding them.

You are always learning.

You have an appetite for professional development and continually work to improve or learn new skills. You are naturally curious about candidates and strive to learn more about them than what's on their CVs. You also learn from hard knocks and turn those lessons into ways to overcome new challenges.
It's a great time to be a physician recruiter, and we're thankful for each of you! By the way, physician recruiters regularly read the Doximity Talent Finder blog. Our webinars and training sessions are yet another way recruiters stay up to speed on physician recruiter news and best practices.
Did you miss our Holiday Recruitment webinar? You can still watch a recording to learn our tips.