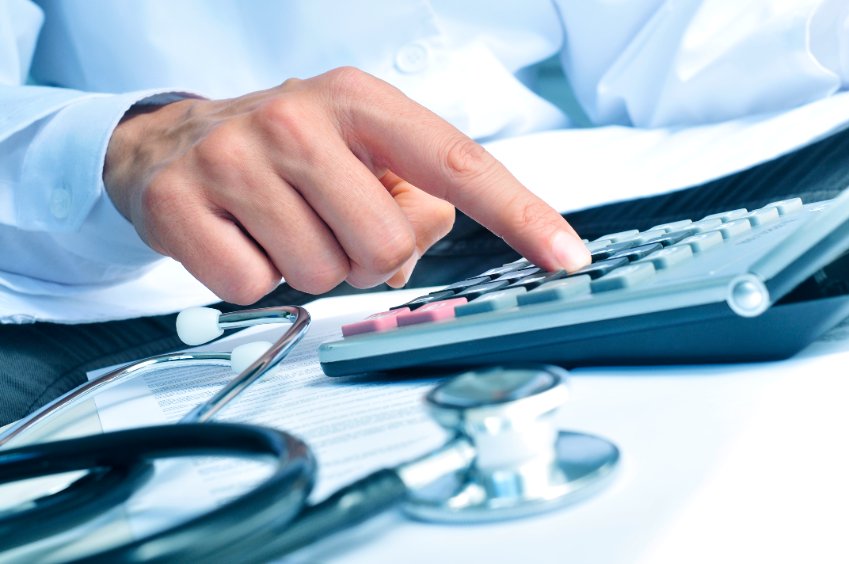 Physician compensation can be complicated. Payment models are complex, and many doctors – especially graduating residents who are transitioning to full-time employment for the first time – often rely on physician recruiters to explain the distinctions. A physician's medical specialty, the geographic region of the position, and the market size can significantly impact compensation, as well as the type of practice. What part of a doctor's compensation is guaranteed? What portion is based on production or a percentage of profits? These questions are essential in understanding compensation for physician candidates.
Let's start with the hospital-employed physician compensation model – the most popular payment model. When a physician is first employed by a hospital group or a large healthcare organization, they're usually guaranteed a base salary for a specific period of time. After a physician has established more patients and becomes more productive, compensation typically shifts to a productivity model or Relative Value Units (RVU) compensation. Here's how RVU compensation is calculated:
The work of a physician is known as the wRVU.
Physicians receive a certain amount of wRVUs for every patient examination or procedure they perform.

The

Centers for Medicare and Medicaid Services

(CMS) assign RVUs for each Current Procedural Terminology (CPT) code.

The codes are pre-determined based on the complexity of the procedure or patient visit—the more complex the procedure, the greater the corresponding wRVU.
wRVUs also take into account the time and clinical skills of the physician, the overhead expenses incurred by the hospital or practice that are needed to perform the work, and the cost of professional liability insurance/malpractice premiums.
A physician's wRVUs are multiplied by the conversion factor, which is a specific dollar amount, and the more wRVUs a physician has, the more money they can earn.
Add the other elements from #3, which equals the physician's total RVU.
It's not all that simple, but having a basic understanding of RVU compensation can give you an advantage. The Definitive Guide to Physician RVU Compensation can help if you want to take a deeper dive.
Naturally, there are pros and cons to the hospital-employed physician compensation model. The pros? New physicians have a guaranteed salary that gives them stability upfront.
The cons? Physicians are getting paid more for doing more for a patient rather than being compensated for preventing a patient from getting sick in the first place.
The second physician compensation model is the private practice physician compensation model, which can be an attractive option for many doctors. Like the hospital-based and RVU compensation models, doctors hired by a private practice may also receive a salary guarantee. The expectation, however, is that the physician's performance is tied to the practice's overall performance.

Like any business, private medical practices deduct expenses from revenue to calculate profitability. A doctor will most likely ask questions about how a practice is run because it directly impacts how much a physician earns.
Pros of the private-practice model are that physicians have a clear view of what contributes to their salary. Plus, there's unlimited income potential. However, Medicare reimburses physician services billed by hospitals at a higher rate than independent practices. According to RevCycle Intelligence, a new study shows that Medicare physician reimbursement would have been $114K higher per physician a year if the doctor was integrated with a hospital system. Plus, physicians under this compensation model have the added stress of running a business that hospital-employed physicians don't have.
Physician candidates are going to ask about compensation, so it's helpful to have an informed view. The physician shortage has affected compensation, underscored in Doximity's 5th Annual Compensation Report, one of Doximity's most important compensation reports to date. Here are the Top 5 Facts Physician Recruiters Should Know about the report.
The more information you can share with physician candidates, the easier it will be for physicians to say "yes" to your opportunities. Jackson Physician Search also published this article for doctors that can help recruiters navigate the compensation conversation: Physician Compensation: Ask the Right Questions at the Right Time.
Reaching physicians is another challenge for recruiters. To help you connect with physicians on Doximity Talent Finder, we've introduced Proxy Lines. To learn all about this new update, join us on August 22, 2022, for a special webinar: Proxy Lines: Everything You Need to Know.