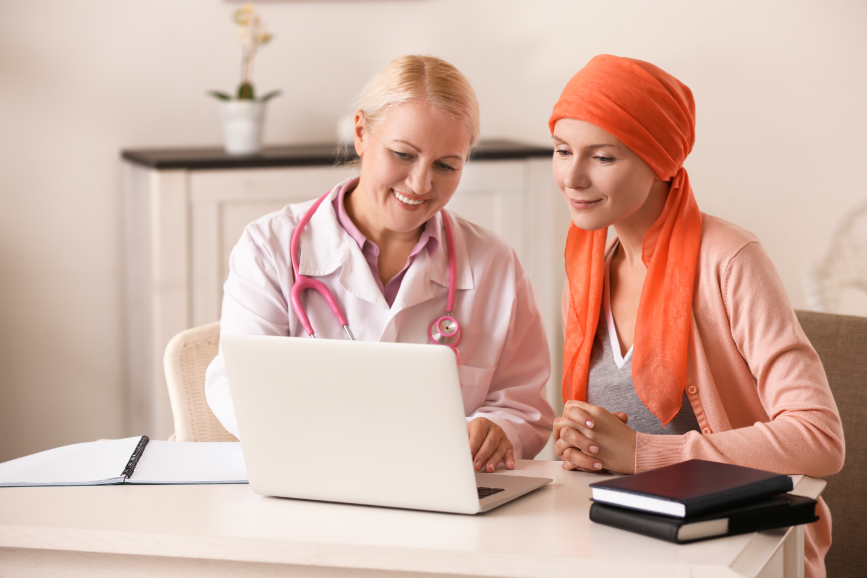 In part one of this series, we highlighted the factors influencing the supply and demand for oncology services and discussed groups of people who could be most impacted. This article explores how the health care industry can take positive steps to address the worsening oncologist deficit.
One of the top factors affecting the shortage of oncologists is the effects of burnout. Newly published research co-authored by the American Medical Association (AMA) shows how the COVID-19 pandemic magnified long-standing issues that accelerated U.S. physician burnout rates across the profession.
According to Doximity's 2021 Physician Compensation Report, over 73% of physicians reported feeling overworked, and 49.5% reported considering employment change due to COVID-related overwork. While burnout rates for oncologists are on par with physicians in other specialties, oncologists who devote the most significant amount of their professional time to patient care seem to be at greater risk of burnout, per ASCO. Also, burnout is estimated to be 20% to 60% higher among women than men physicians (according to JAMA). The cost of burnout is incredibly high, too. Harvard Business Review reports that the psychological and physical problems of burned-out employees can cost an estimated $125 billion to $190 billion a year.
Change is needed to address burnout and other factors affecting the oncology shortage. Here are a few suggestions from the oncology and health care community.

Beyond burnout, access to cancer care is a crucial factor impacted by the oncology shortage – and patient care. The American Society of Clinical Oncology proposes the continued use of telemedicine to extend patient access to cancer care, especially in rural and underserved areas.
Sevier Valley Hospital in rural Richfield, Utah, for instance, instituted a telehealth oncology program, which showed patients with cancer benefited from saved time and reduced costs. The local medical center also retained revenue it would have otherwise lost to outsourcing cancer care.

Helping to cultivate more interest in oncology among medical students and residents is another important opportunity to address the shortage and promote greater diversity among the oncology workforce. The Medical Student Rotation for Underrepresented Populations (MSR) from ASCO is one initiative working to improve diversity in oncology. MSR provides financial support for U.S. medical students from populations underrepresented in medicine (UIM). Participants experience a clinical or clinical research rotation, and each participant has a mentor who oversees the student and provides ongoing academic and career guidance following the rotation experience.
Building relationships with long-standing medical student organizations is yet another way to expand and diversify the oncology workforce. Here are three to get you started:
The Student National Medical Association

is committed to supporting current and future underrepresented minority medical students, addressing the needs of underserved communities, and increasing the number of clinically excellent, culturally competent, and socially conscious physicians.

The Association of Native American Medical Students (ANAMS)

represents Native American graduates, health professionals, and students throughout the U.S. and Canada and strives to increase the number of Native American students in medicine and other health professions.

The Latino Medical Student Association (LMSA)

fosters connections between physicians, medical trainees, and premedical students to promote career development across multiple stages of the medical education pipeline. LMSA also exposes members to critical topics in healthcare and health disparities, particularly as they relate to the Latina/o/x community in the United States.
Addressing health disparities due to social and other economic issues, reducing burnout among oncologists, and improving patient access to cancer care requires actionable ideas and play an important role in Doximity's mission to help physicians.
We're also here to help physicians learn about factors that help them make informed career decisions. Doximity's Annual Compensation Report will be released soon. Join us for a webinar on April 18, 2023, as we take a deep dive into the report.