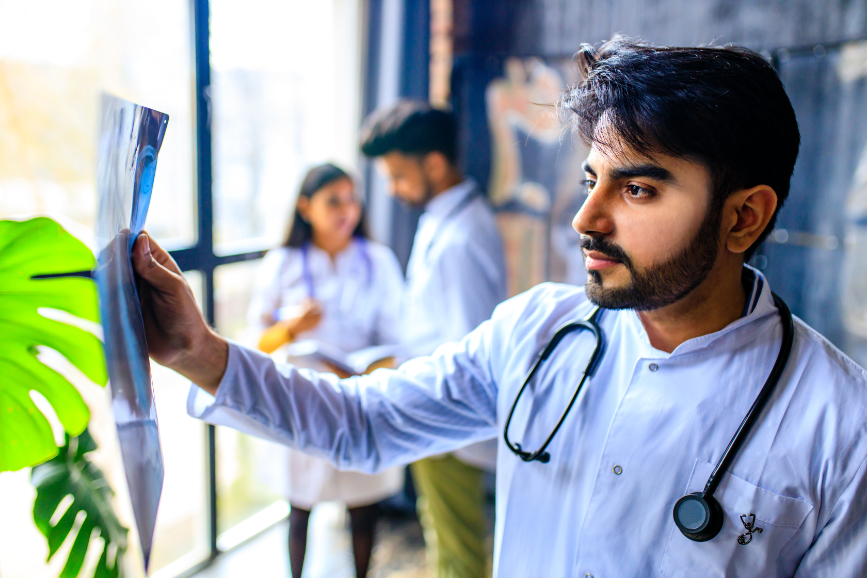 The American Society of Clinical Oncology (ASCO) projects a shortage of more than 2,400 oncologists by 2025. What's driving the oncology shortage? Here are some factors influencing the supply and demand for oncology services. A second article on this topic will discuss ways the health care industry can help address the oncology shortage.
Which groups of people are most impacted by the oncology shortage? According to the National Cancer Institute, cancer affects all population groups in the United States. However, due to social, environmental, and economic disadvantages, certain groups bear a disproportionate burden of cancer compared with other groups and, as a result, could be more impacted by the oncology shortage. The American Cancer Society reports that Black patients generally have higher mortality rates and shorter survival rates than all other racial or ethnic groups for many types of cancer. Women and people living in rural America could also be particularly vulnerable to the oncology shortage for several reasons, including:
Cancer is the second leading cause of death for women in the U.S.

According to the American Cancer Society, b

reast cancer is the most common cancer in American women except for skin cancers, while

lung cancer

is by far the leading cause of cancer death for women and men, accounting for about 1 in 5 of all cancer deaths.

To put this into perspective, one out of every eight American women has a chance of developing breast cancer over the course of their lifetime, and one out of every 17 has a chance of developing lung cancer over the course of their lifetime.

The oncology shortage is affecting rural areas more dramatically.

According to

ASCO's 2020 State of the Oncology Workforce in America report

, two-thirds of rural counties lack an oncologist. That leaves about 32 million Americans without a cancer specialist nearby.

Patients in rural areas are also more likely to be diagnosed with preventable cancers or receive diagnoses at later stages due to a lack of preventative screening. These geographic disparities in care access tend to affect patient cancer outcomes.
Watch this space for part two of our series on the oncology shortage, which will focus on positive steps we can take to help the worsening oncology deficit.
Helping physicians be more productive so they can provide better care for patients is a top priority at Doximity. Our annual Physician Compensation Report (coming soon) also provides doctors with the information they need to help them make important career decisions. Join our webinar on April 18, 2023, for a deep dive into the report.