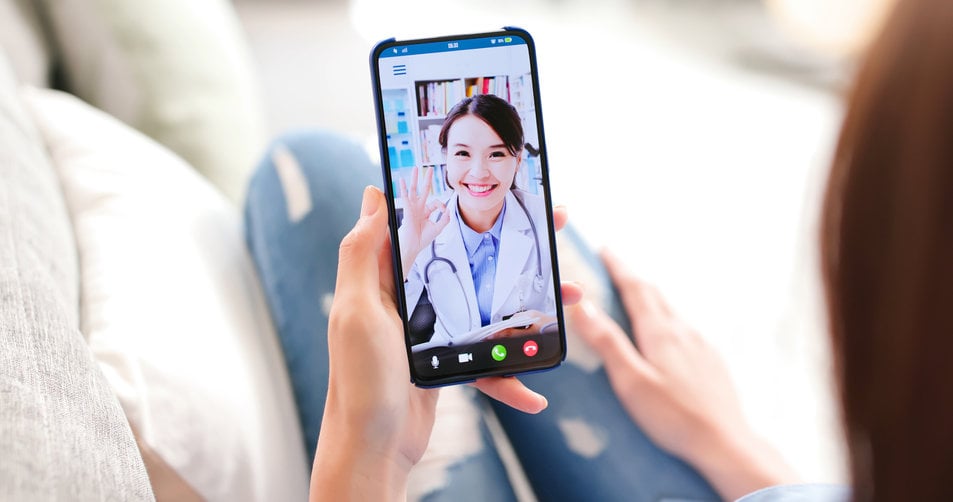 In Doximity's Second Edition of the State of Telemedicine Report, researchers examined the adoption of telemedicine tools, as well as patient attitudes toward telemedicine. While the pandemic certainly supercharged the use of telemedicine, it's clear telemedicine is now an expected part of patients' healthcare experience even beyond the pandemic.
Telemedicine has both introduced alternative healthcare delivery methods for physicians and patients and created new healthcare recruiting and retention opportunities for savvy recruiters.
Doximity's first telemedicine report, which was published in September 2020, studied the rise of telemedicine in the early days of the pandemic. We summarized key takeaways for physician recruiters at that time and now we have done the same for the new edition.
Here are some key highlights from Doximity's latest report:
Many patients also indicate that telemedicine will be a regular part of their care even after the pandemic. Over 73% of patients surveyed said they plan to receive some or all of their care through telemedicine after the pandemic — an increase from 58% who expressed a similar sentiment in 2020. In particular, patients with chronic illnesses were the most likely to say they would continue using telemedicine in the future.
Adoption of telemedicine was strong across all physician age groups, beginning with training and extending to retirement. This is in stark contrast to other categories of mobile video technologies, where younger doctors often serve as early adopters.
Adoption of telemedicine was higher in specialties where patients have chronic illnesses, with some of the highest adoption rates in endocrinology, gastroenterology, oncology, and rheumatology. In a related survey, 80% of patients with a chronic illness reported they have participated in at least one telehealth visit.
Telemedicine has helped physicians' relationships with their patients. Among physicians surveyed, 67% reported telemedicine helped them build or maintain trust with patients from historically marginalized communities.
Over 45% of physicians nationally were users of Doximity's telemedicine platform. The subset of physicians studied were the 185,000 physicians who billed Medicare Part B telemedicine claims from January 2020 through June 2021.
Metro areas with the highest telemedicine adoption are widely distributed across the U.S., with Boston, Baltimore, Charlotte, Philadelphia, and San Francisco claiming the top five spots.
Broadband access continues to be an important factor in virtual care access and health equity. In particular, 19% of patients with household incomes below $25,000 rely on their smartphones for internet access at home. To promote health equity in telemedicine, Doximity's research and health equity teams suggest health care systems invest in "mobile-first solutions that optimize for potentially slower, variable internet speeds."
Doximity anticipates that demand for telemedicine service options will remain strong – and healthcare systems may even find themselves competing to provide the best telemedicine experience. We invite you to read the entire State of Telemedicine Report now.