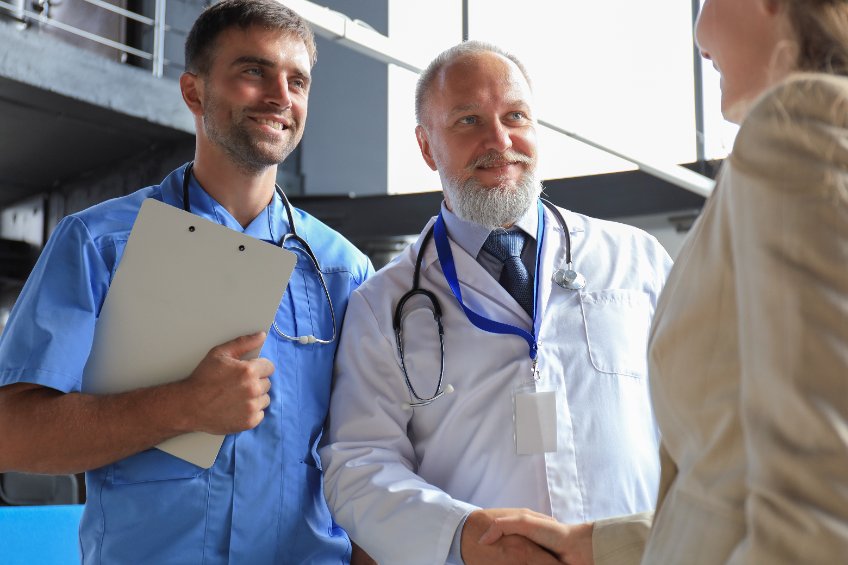 When Sudana Irby, a recruiter at TeamHealth, was tasked with hiring intensivists for a new program in Chicago, she assumed finding the right critical care physician would be "an easy, breezy, slam dunk." However, it turned out to be one of her most challenging positions to fill.
With four decades of experience in physician services, TeamHealth has grown from a small organization to a group of 15,000 clinicians who provide care to approximately 2,900 facilities and physician groups nationwide. The institution also reports high clinician retention rates of 93% to 97%.
When Sudana and her team began sourcing for the intensivist program, TeamHealth was somewhat new to the pulmonary/critical care specialty – especially in the Chicago market. According to the American Hospital Association, less than 20 percent of hospitals in the United States have intensivist coverage. As a result, Sudana and her team struggled to find up-to-date contact information for qualified physicians. That's when she turned to Doximity Talent Finder to identify a list of physicians with an Illinois license, including those who didn't currently live in the Chicago area.
"That's how I found Dr. P.," says Sudana. "He was in Arkansas, and I discovered he had a passive interest in moving to Chicago." After some back-and-forth conversation, Dr. P. expressed an interest in speaking to her TeamHealth regional leaders. The result? The team loved him, and Dr. P. recently started his new full-time position in Chicago.
The excitement didn't end there. Sudana used Doximity Talent Finder to place a second physician. "I never expected a twofer!" Sudana says. "The second doctor answered one of my messages, then later applied to a TeamHealth job post." Sudana not only signed this second physician, but he's now also serving both as a full-time intensivist director and as an interim director over one of TeamHealth's new Chicagoland intensivist programs.
Sudana's story earned her Doximity's Hire of the Quarter Award, but she says, "it feels like the Hire of the Century! I could NOT have done it without Doximity." We have a lot of tools at TeamHealth, and Doximity Talent Finder is my #1."
If Sudana can recruit two "rockstars" in one quarter, imagine what you can do with Talent Finder! Join us for a webinar on September 13, 2022, featuring a Q&A with a Doximity expert who will help you discover the power of Doximity. Save your spot now.
Recruiting success is a high priority at Doximity, and our Hire of the Quarter program recognizes the success recruiters experience using Talent Finder. If you have a great story about a notable hire (it doesn't have to be a "twofer"), we'd love to hear all about it!