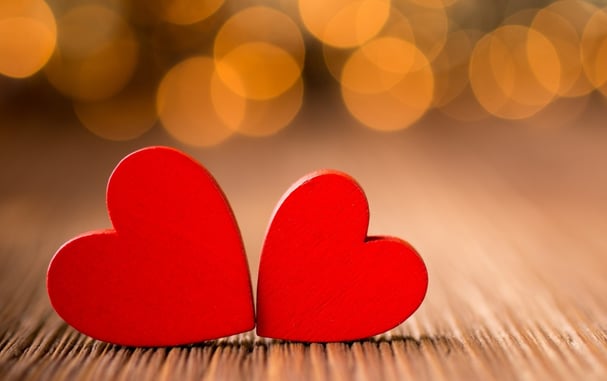 February is American Heart Month - a time to raise awareness about heart health and urge those around you to prevent heart disease. February is also a time to share and spread love with those around you.
Expanding upon this theme of love, our team here at Doximity Talent Finder likes to take this month to ask some of the recruiters we work with why they love Doximity. We've shared some of these before, but we have some new ones to share below, too!
"I love that Talent Finder is user-friendly and straightforward. It makes my job a lot easier."
- Recruiter from primary care organization/subsidiary of insurance company
"I recently learned that a physician clicks on a job every 30 seconds on Doximity. This demonstrates the power of Talent Finder in reaching physicians on a tool they use on a daily basis."
- HR Director at a recruitment firm in the South
"The ability to write personal, targeted messages to physicians makes this tool stand out from others. Physicians are much more likely to respond to personalized messages."
-Recruiter from large recruitment firm
"The recommendations and expertise of the Doximity team are so helpful. We receive more support from Doximity than we do with any of the other recruitment tools we use."
- Recruiter from large health system in the West
"The ability to target specific physicians with all the search filters is our favorite part about Doximity Talent Finder. We love being able to narrow down to a pool of candidates that are likely to be a good fit for a position."
- Recruiter from telehealth company
"The opportunity to meet new physicians right here in our local area. Through Doximity, we've been able to find and connect with physicians who are right in our backyard and that we never thought to reach out to. It's been amazing!"
- Recruiter from a community health group in the Northeast
"Doximity makes it easy to schedule calls with physicians. All I have to do is send them my Calendly link and a candidate can schedule a time that works best for them."
- Recruiter from a hospital in the Southwest
"I love Doximity because I have access to both active and passive job seekers on the network, which helps us make connections with clinicians in different stages of their career."
- Recruiter from a physician management company in the Southeast
*In a recent Doximity physician survey, we found that 84% of physicians are open to new opportunities.
"Having the option to

buy extra DocMails

on top of what comes with our Doximity package helps me to connect with physicians that I otherwise may not have a chance to reach."
-Recruiter from a staffing firm in the Northeast

*With an average click through rate of 8x the industry average, DocMails are a great way to connect 1:1 with candidates.
"Doximity has the best support articles when I want to improve my DocMail messages, Job Post Titles and more. It's great to have a one-stop-shop for learning and improving my Doximity account potential."
- Recruiter from a firm in the Northeast

*Current Doximity clients can view these support articles

here

.
"Doximity Talent Finder is very easy to use, and I appreciate the responsiveness from physicians whether they are interested in an opportunity or not."
- Recruiter from firm in the West

*At the onset of the pandemic, Doximity saw a 60% increase in network usage from clinicians, naturally driving even more traffic to Job Post and DocMail interaction.
"Doximity makes it easy for me to evaluate ROI, which I can then pass to senior management, which in itself makes my case for why we should keep using the product!"
- Recruiter from a physician management group in the Northwest
Interested in hearing more recruiter success stories? Check out our client testimonials.